About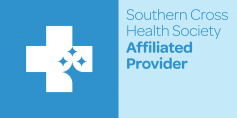 Peter Misur is a New Zealand-trained orthopaedic surgeon, based on the North Shore of Auckland. He is an Affiliated Provider to Southern Cross Health Society, specialising in hip and knee surgery as well as a wide range of traumatic conditions.
Peter was born and raised on the North Shore and graduated from Auckland Medical School with Distinction in 2004. He trained as an orthopaedic surgeon in Auckland and Waikato and became a Fellow of the Royal Australasian College of Surgeons in 2012. Peter underwent further subspecialty training in complex hip and knee reconstruction at Vancouver General Hospital and in sports and trauma surgery at Christchurch Hospital.
Peter Misur holds a position as a Consultant Orthopaedic Surgeon at North Shore Hospital where he is committed to the management of orthopaedic trauma as well as conducting elective hip and knee surgery. He is a member of the New Zealand Orthopaedic Association and the Royal Australasian College of Surgeons. He continues an affiliation with Auckland University by teaching medical students and acting as a member of the Medical School selection panel.
Peter's private consulting rooms are located within the Shakespeare Orthopaedic Institute at 209 Shakespeare Road, directly across the road from North Shore Hospital. Radiology (x-ray, CT and MRI) facilities are located on site so as to maximise patient convenience. There is dedicated free patient parking. Consultations can also be arranged at 131 Lincoln Road, Henderson. Peter Misur's private surgeries are performed at Southern Cross North Harbour (Wairau Road) and Brightside Hospital (Epsom.)